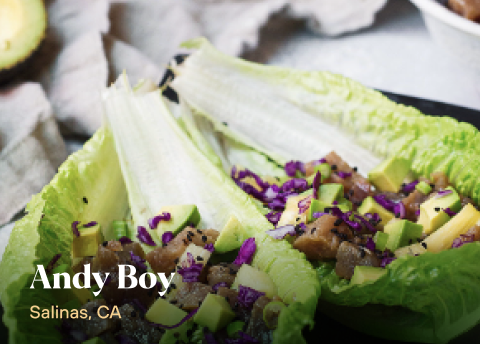 D'Arrigo California was founded by Andrea and Stefano D'Arrigo, two immigrant brothers from Messina, Sicily, innovation has been its hallmark. Always look for the distinctive Andy Boy pink label to know you can reliably get the finest pick of the crop. Andy Boy broccoli, broccoli rabe, cauliflower, fennel, and romaine hearts are the company's mainstays.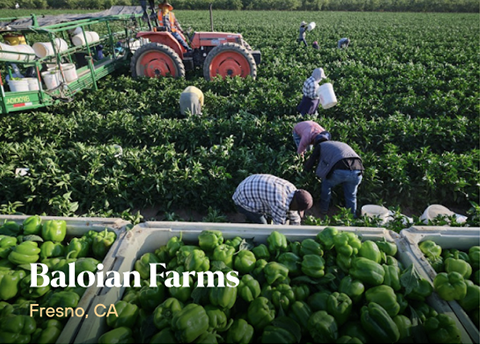 Baloian Farms has been in the produce industry since 1917. We grow, pack and distribute high quality fresh produce throughout the United States, Canada and Mexico. With ranching partnerships in Southern California, Central California, Northern California and Coastal California, we are able to provide nutritious food for your family on a year-round basis.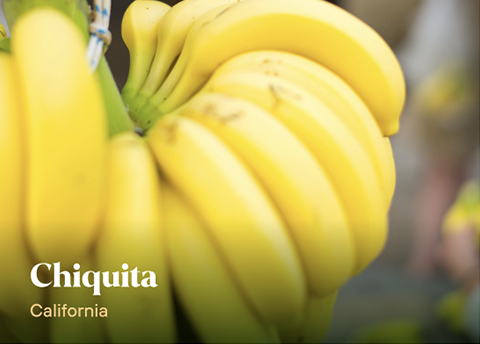 If people think of bananas, they will say "Chiquita". Why?  Chiquita is a leading global banana company employing 18,000 people across 25 countries and with a presence in nearly 70 countries. In every market where it is present, the Chiquita brand  works continuously to be the best banana brand.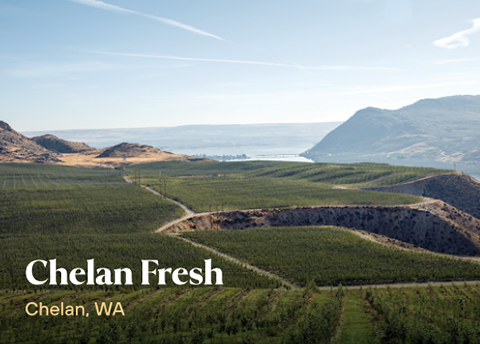 Chelan Fresh™ is a grower-owned, family-owned farms, many of which are now being led by fourth or fifth generation. The fruit we pack and sell comes from the foothills of the Cascade Mountain range in central Washington state. Chelan Fresh proudly packs a multitude of 17 Apple varieties, 8 Pear, 12 Cherry and a full manifest of Organic fruit.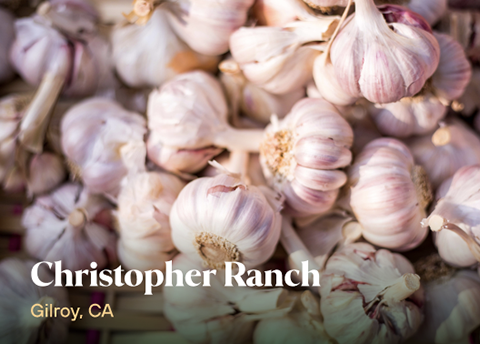 Founded in 1956 by company patriarch, Don Christopher, Christopher Ranch has been the nation's leading garlic producer for generations. With nearly 6,000 acres of California heirloom garlic, grown statewide, you can be sure to find our products in all 50 states.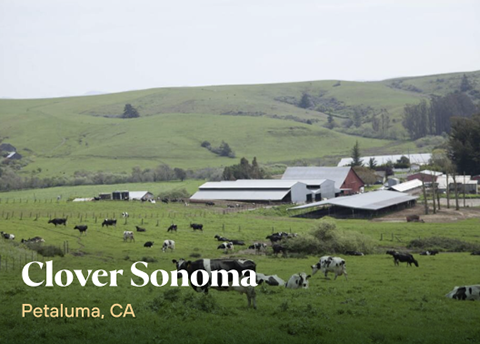 Third-generation family owned and operated, Clover Sonoma is recognized as a leader at the forefront of the dairy industry. The Petaluma-based company was the first dairy in the United States to become American Humane Certified, and hold its partnership of family-owned dairy farms to a higher standard by developing its own unique Clover Promise of Excellence.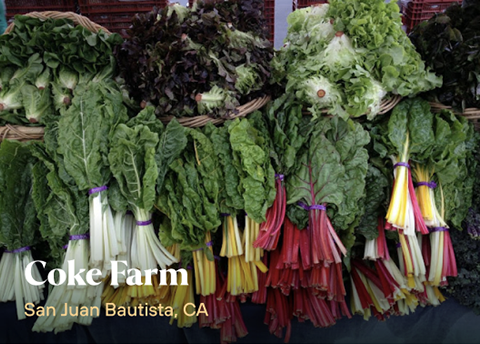 Coke Farm has a vibrant history that parallels the organic farming movement in both California and the greater United States.,Coke Farm has created not just an organization, but a movement as well. In addition to providing organic produce for the benefit of our customers, the environment and our employees, Coke Farm also believes in enriching its community through charitable endeavors.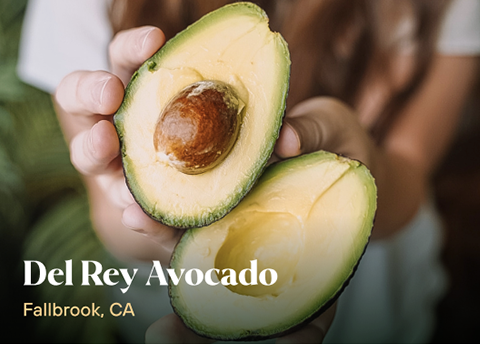 In operation since 1969, Del Rey Avocados is a family owned business located in Fallbrook, CA. Del Rey Avocado packs California avocados grown from San Diego to San Luis Obispo County. With over 40 years experience running a quality packing house operation. At present, Del Rey Avocado has a significant presence in the California Avocado marketplace, in both conventional and organic sales.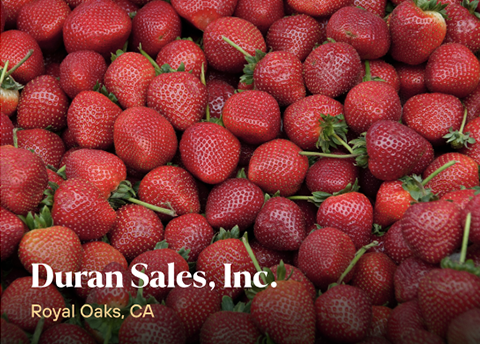 We are a small family business in the Pajaro Valley going into the third generation. Edmundo Duran started Duran Sales, Inc. to help his father Jose Duran sell their own berries. As a small farmer, Edmundo Duran sought out to make their life better. By creating Duran Sales, Edmundo would be able to sell his own berries and do better for the family.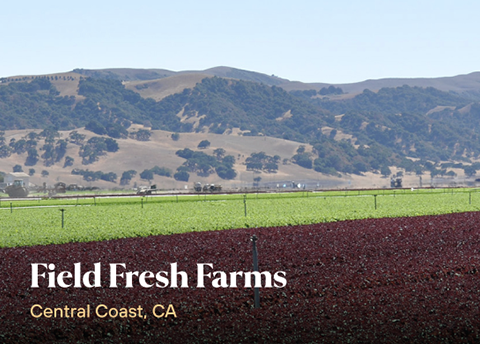 Since 1953, our family has farmed on California's Central Coast. Four generations of Doblers have led company growth and development over several decades, producing and delivering the highest-quality, freshest vegetables. Beginning with cabbage followed by an expansion into other fresh crops of sweet bell peppers, head lettuce and strawberries. Today, Field Fresh Farms offers an array of conventional and organic leafy greens.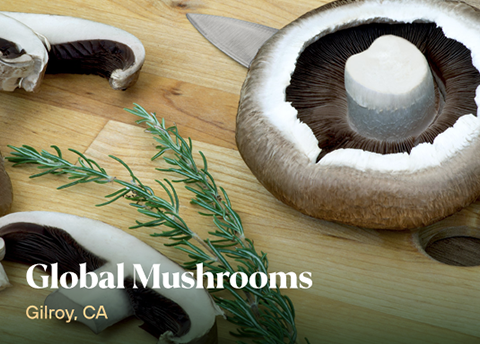 Global Mushrooms is a premiere, state-of-the-art mushroom growing facility located in Gilroy, California. We specialize in the production of many distinct varieties of restaurant grade mushrooms including: white button, crimini and portabella. Owned in partnership by Alice Chiala, Frank Gogliano Jr. and Sylvan Rosenzweig — individuals from three long-time Santa Clara County families.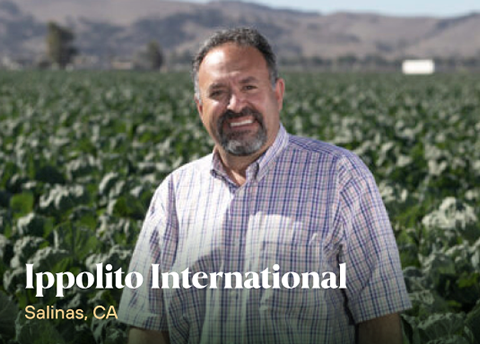 Ippolito International is a second-generation farming company offering year-round supplies of premium quality Queen Victoria and Coast King brand vegetables. We want to provide customers and consumers healthy and flavorful produce. Communication is crucial: our harvesting and sales teams communicate constantly throughout the day on crop status and yield.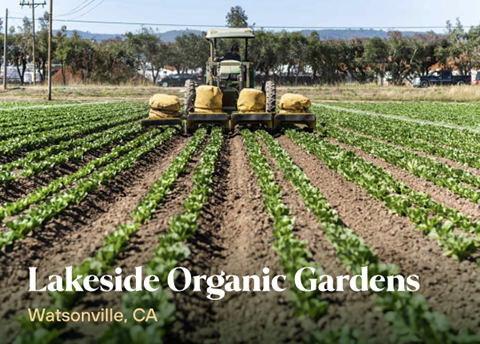 Lakeside Organic Gardens is the largest family-owned and operated solely organic vegetable grower/shipper in the USA. Producing over 45 commodities year-round, we are committed to being 100% organically grown. We ship across the USA and Canada. Dick Peixoto and his extended family started packing organic vegetables with the Lakeside Organic Gardens label in 1996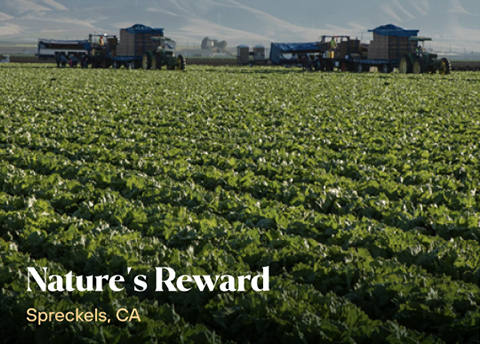 Nature's Reward is owned and operated by the Huntington Family. In 1948 Lou Huntington, Sr. began farming tomatoes, potatoes, sugar beets and onions in Soledad, California. The business grew and the commodities changed, with asparagus, lettuce and mixed vegetables added to the products grown.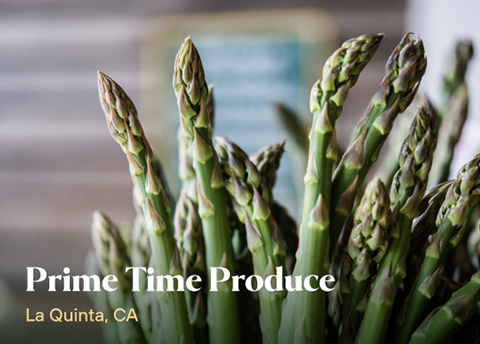 More than a quarter century ago, Prime Time International began the journey of becoming the largest year-round grower, packer and shipper of premium quality colored peppers in the US. Prime Time has in recent years become a major supplier of sweet mini-peppers and asparagus, in addition to a wide variety of seasonal produce items — from vine-ripened tomatoes and sweet corn to watermelons and green beans.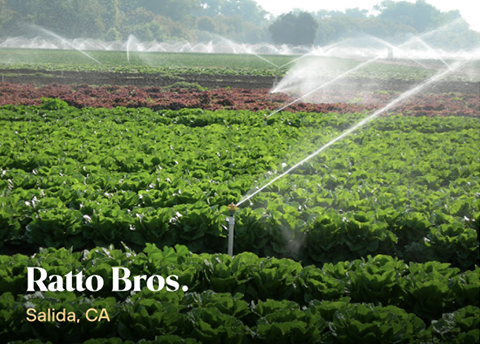 Since 1905, Ratto Bros. has been owned and operated in the family tradition started by Antone L. Ratto. The son of Italian Immigrants, Antone grew his own vegetables on Bay Farm Island near Oakland and personally delivered his vegetables to his customers in a horse-drawn cart. One hundred years and several generations later, the Ratto family still grows their own vegetables and cultivates personal relationships with each of their customers.
Rosemary Farm was founded in 1925 in Santa Maria by Captain G. Allan Hancock, established on the core principles of community-building and quality. Named after his beloved daughter, Rosemary Farm housed thousands of laying hens, utilizing the most advanced technologies of the time for high quality egg production, including a patented machine for cleaning and vacuuming chicken coops. An overall commitment to the ethical treatment and care of our hens.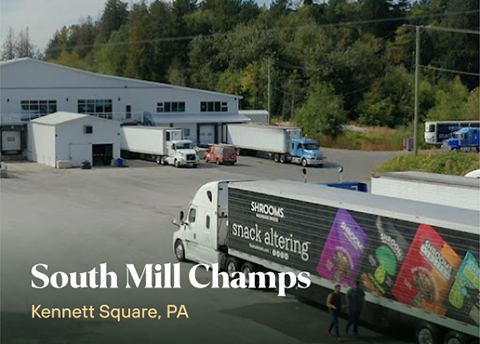 In 1932, when Louie Pia began operating a small mushroom farm in southeastern Chester County, Pennsylvania. In the 1950s, the Pia family began supplying mushroom growing substrate to many local, family-owned mushroom farms and in a few short years, grew to become the area's largest fresh mushroom supplier. In 1982 the family purchased one of Pennsylvania's largest mushroom farms and soon were selling fresh mushrooms directly to the retail, wholesale, food service, and commercial markets under the "South Mill" name.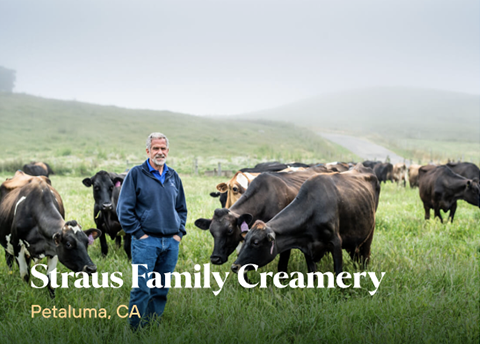 Straus Family Creamery Founder/CEO Albert Straus is the oldest son of Bill and Ellen Straus. Bill began his dairy farm in the early 1940s in Marshall, on the beautiful shores of Tomales Bay, and Ellen joined him in 1950. They started out small, with only 23 Jersey cows. Today, approximately 85% of the dairy farms in Marin and Sonoma Counties in Northern California are certified organic. Straus Family Creamery continues to make business decisions based on its mission to help sustain family farms, revitalize rural communities, and protect the environment.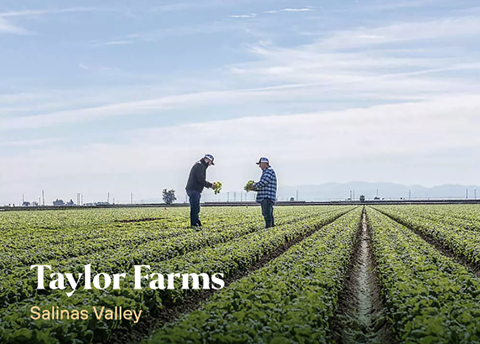 In 1995, Bruce and several partners founded Taylor Fresh Foods. A new company with a new vision was born – to be North America's favorite maker of salads and healthy fresh foods. We've come a long way since our humble roots, growing our business to 20,000 employees with care and purpose like we do our products. It is thanks to our team's dedication that we are able to make wholesome fresh foods that nourish families across the country.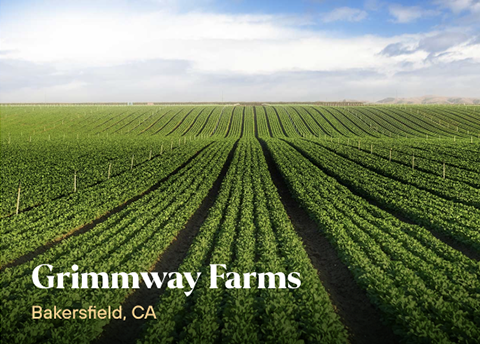 Headquartered in Bakersfield, California, Grimmway Farms traces its roots to a produce stand opened by the Grimm brothers. Today, Grimmway is the world's largest producer of carrots. We maintain our commitment to caring for customers and employees, honoring sustainable practices and preserving natural resources for generations to come.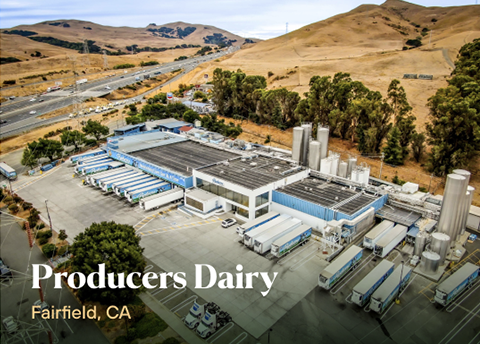 We've been around since 1932 and now the second and third generations of the Shehadey family are leading our company—a rich story that makes us proud. But what does that mean to you today? Count on wisdom from lessons learned and timeless values that play a part in every drop of product we produce and every business deal we make.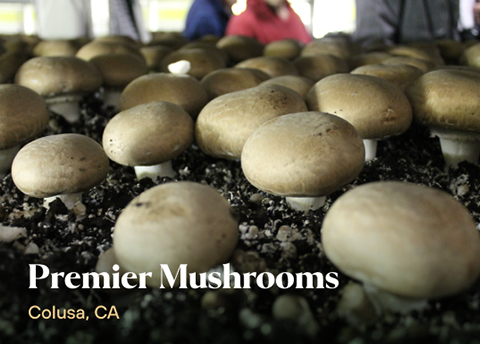 Premier Mushrooms is located in Northern California and is one of Colusa County's fastest growing ag-related industries. At Premier Mushrooms, we compost, grow, process and distribute our product all in one location. This vertically integrated system allows for greater consistency and quality control. Along with producing fresh, great tasting mushrooms, Premier has been actively involved in the local community and has been making efforts to reduce the environmental impacts of operations.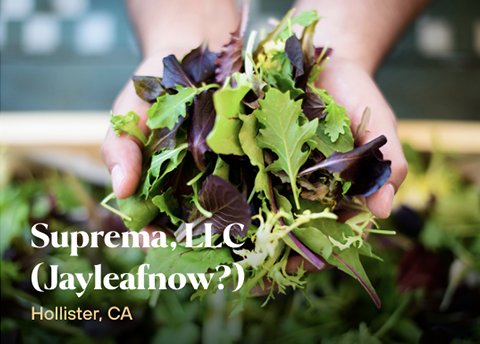 Our mission is to become the best leafy green supplier in the nation with the highest levels of quality, safety and customer service.
Every day, we strive to meet the demand for our products in a way that benefits all stakeholders, the environment, public health, and the quality of life of our employees. Ever with an eye toward the future, we are creating a successful organization to better the lives of generations to come.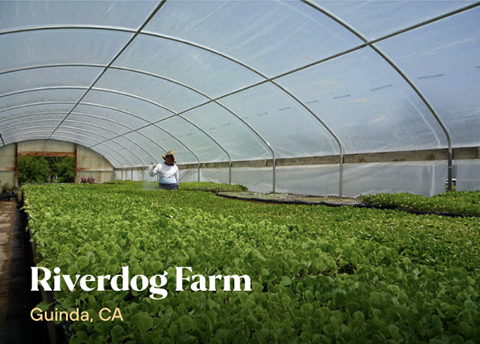 Riverdog Farm is a 450 acre certified organic, diversified family farm that grows vegetables, fruits, nuts, and raises chickens and pigs. We are located in the beautiful Capay Valley where rich creek-bottom soil, intense summer heat, and winter frost make exceptionally tasty fruits and vegetables. Since 1990 we have used a system of compost, crop rotation, cover cropping and hedgerow planting to keep our soil healthy and to promote a healthy ecosystem around our farm.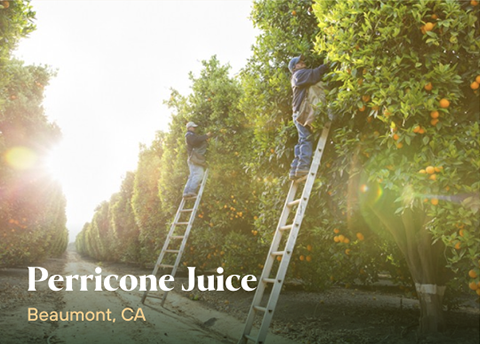 The Perricone family has been farming California citrus for three generations. This connection to the groves enhances our ability to acquire, harvest and squeeze fruit at the peak of its flavor. We never rely on 'flavor packs' or concentrates to make our juice perfect. For that, we rely only on Mother Nature. The result is the finest, freshest juice on your breakfast table, in your recipes or in your favorite smoothies and cocktails. We are proud to be a true farm-to-table company.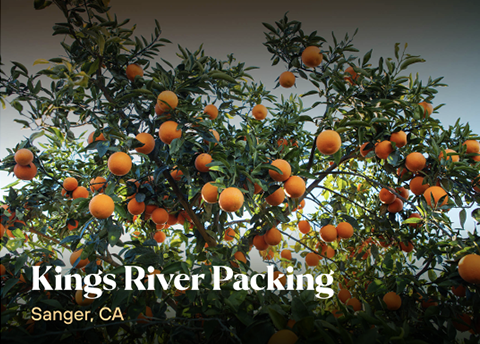 8 generations and counting … On the fertile banks of the King's River, where the cool, clean water from the Sierra Nevada and California's Central Valley meet, you'll find Kings River Packing. Proud growers, packers and shippers of the highest quality citrus from an eighth generation family farm.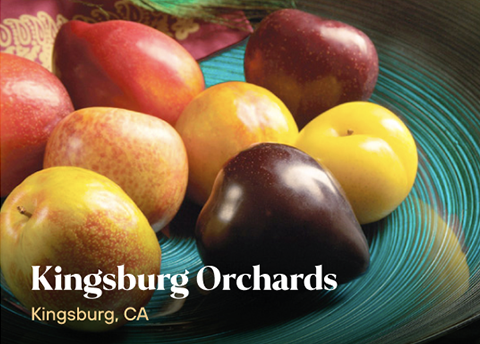 Here at Kingsburg Orchards harvest over 200 varieties of fresh fruit including White Peaches, White Nectarines, Pluots, Apple Pears and Apriums. We are a grower, packer, and shipper in Central California's San Joaquin Valley, and we've always maintained our eye for detail and our commitment to quality.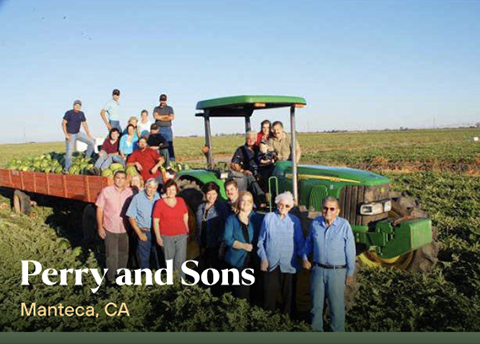 We are one of the largest shippers and handlers of seedless and regular watermelons, pumpkins and a variety of hardshell squash in California. We strive to provide our customers with the best quality of produce on a year round basis. We treat our customers like "family", because that is how we feel about them!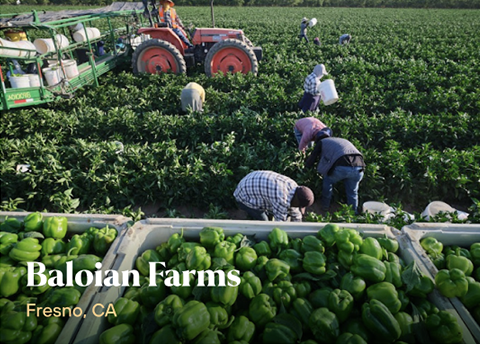 Baloian Farms has been in the produce industry since 1917. We grow, pack and distribute high quality fresh produce throughout the United States, Canada and Mexico. With ranching partnerships in Southern California, Central California, Northern California and Coastal California, we are able to provide nutritious food for your family on a year-round basis.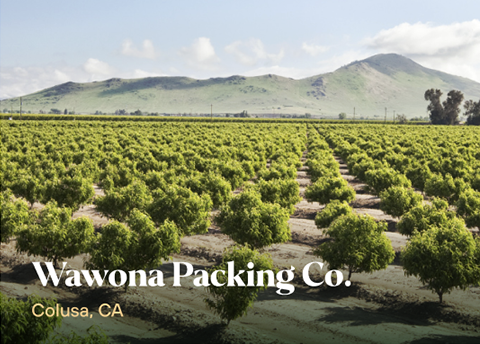 With more than 150 combined years of expertise and passion from two of the industry's leading family farms, Prima® Wawona offers the largest, most diversified selection of conventional and organic stone fruit in North America. We're dedicated to setting the standard for premium quality, so you can experience the taste of unmatched excellence in every bite.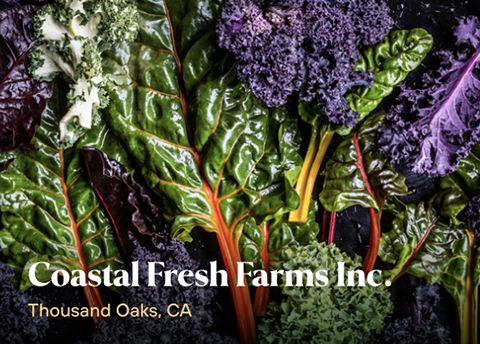 Coastal Fresh Farms, Inc. is a grower, shipper and distributor of fresh produce based in southern California. We offer our customers a full-product line, specializing in bunched vegetables. With over 100 years combined industry experience, we are dedicated to meeting the demands of our customers with excellent service and high quality produce.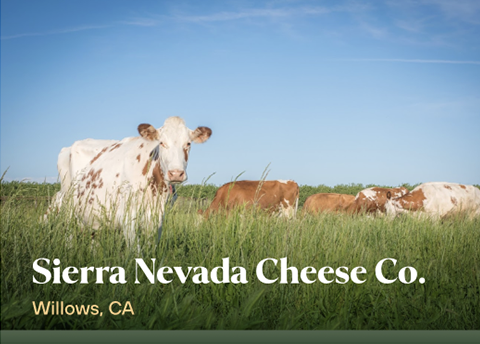 Sierra Nevada Cheese sources milk from local family dairies committed to pasture based farming. We use traditional processes to create our wholesome dairy products where the milk and the cultures are all we need. We create Natural Goat Dairy products and Natural, Grass Fed and Organic Cow Products—everything from butter to yogurt, cheeses, cream cheese, and more!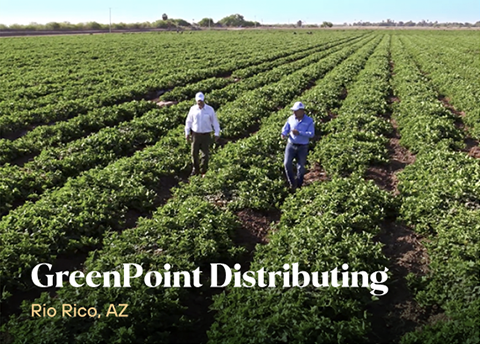 What began as a farming operation driven by open field production, has evolved into new state-of-the-art developments in protected agriculture.Our vision is to become a leading supplier of premium quality produce throughout United States and Canada.Our family tradition and our commitment to maintaining fresh and high quality products for your tables are what make us different.And it is a story we are proud to share with you.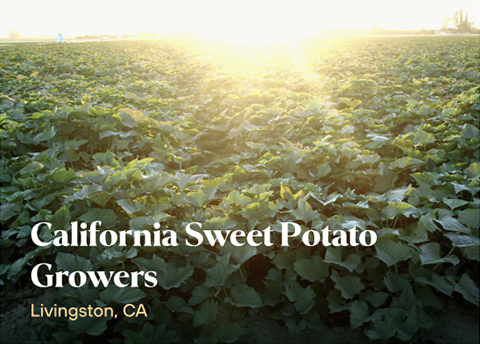 Grower owned since 1963, California Sweet Potato Growers is one of the oldest sweet potato cooperatives in California. Proud of our family farms, we are dedicated to providing consistent, fresh, quality sweet potatoes and yams. A HACCP-based certified shipper, we are committed to providing safe and quality sweet potatoes for our families and yours.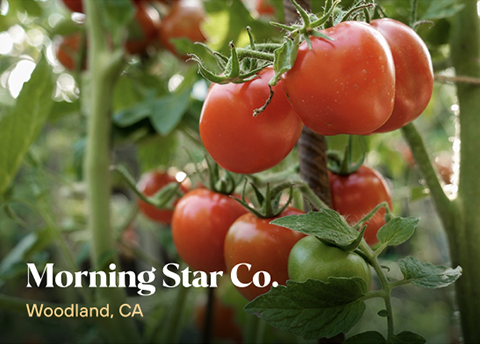 Morning Star strives to be your supplier of choice by delivering superior customer value through our dedication to providing a reliable supply of consistent quality product, value-added customer service, and sustainable pricing through innovation and scale. With three tomato processing facilities throughout California, we are the most geographically diverse processor in the industry – increasing our reliability of supply.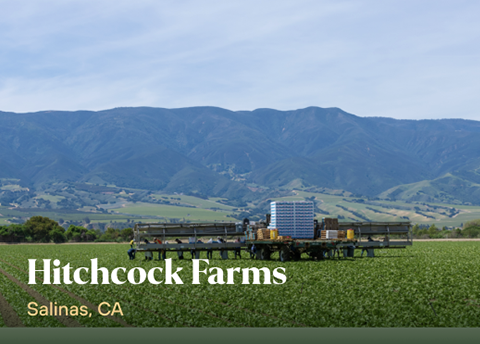 Headquartered in the heart of the beautiful Salinas Valley with the cool waters of the Monterey Bay as our back drop, our operations are centered in the internationally renowned Salad Bowl of the World. In 1989, the Hitchcock and Panziera families had a vision to grow and pack the highest quality vegetables for the produce industry. This vision was built upon a longstanding family farming history in the Salinas Valley, dating back to the early 1880's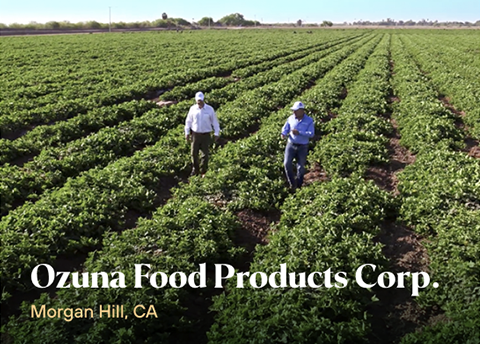 Ozuna Food Products Corp. has been in business since 1960 and the name has become synonymous with Hispanic foods in the Bay Area. We are one of the pioneers of the tortilla industry in California. The company was founded by Severo Ozuna, and was a family business for many decades with his wife and 9 children.
The del Cabo collective was born in 1985 when co-founders Larry and Sandra met a group of small-scale farmers in San Jose del Cabo. The goal of the del Cabo collective was to connect these communities with good products and teach them how to grow food in a way that's healthy for them, for the consumer, and for the planet.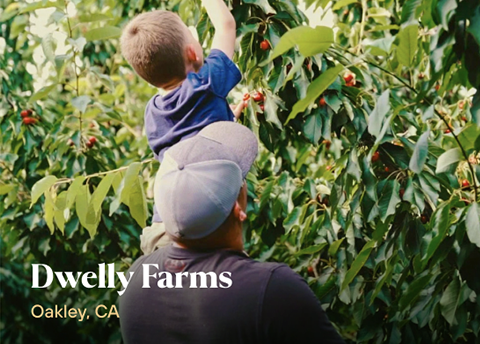 Dwelley Family Farms is a family owned 4th generation farm, growing in Brentwood since 1921. Dwelley Family Farms has taken great pride in offering a large variety of premium fruits and vegetables to its local and commercial customers. Brentwood's unique microclimate of hot valley days combined with the cool coastal evening breezes creates a perfect condition for growing produce.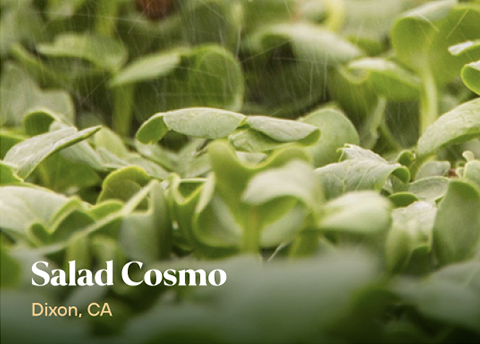 Salad Cosmo's journey with Bean Sprouts started in Japan back in 1945. Fast forward to 1998, Masa Nakada, the son of the founder Toshio Nakada, established Salad Cosmo USA Corp. in Dixon, CA. Throughout the years, the company has remained committed to its core family values and traditions, always prioritizing the growth and distribution of the freshest and healthiest product possible.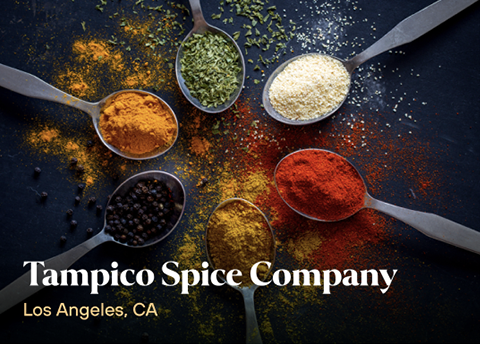 In 1947 Mr. Martinez scraped together $35 to buy his first inventory of spices, which he immediately repackaged into small cellophane packets. Mr. Martinez then peddled his spices door-to-door to all the corner markets in the Los Angeles, California area. Still family owned and operated, and located in Los Angeles, the Tampico Spice Company is an established and recognized food processor selling herbs and spices across the Western United States.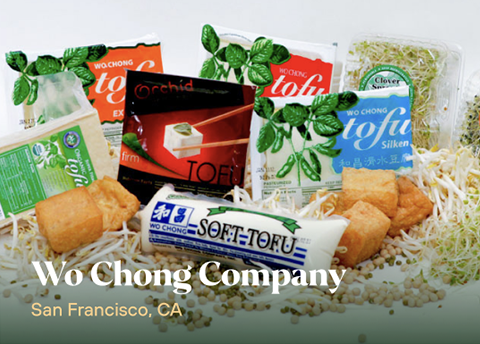 Wo Chong Co. is a proud fourth generation family owned business based in San Francisco since 1935 producing the finest quality Non-GMO tofu, pristine bean sprouts and other delicious soy products. Our products can be found throughout Northern California.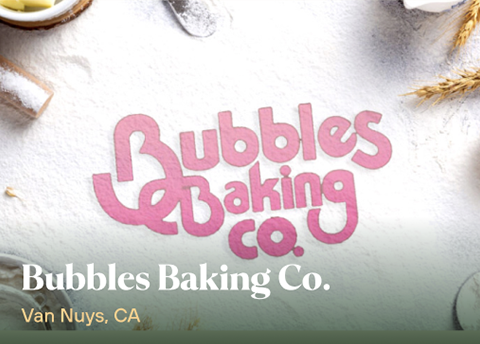 Our priority is to produce only the freshest and best Kosher non-dairy desserts. We are dedicated not only to create innovative baked goods, but to give you the opportunity to celebrate with your loved ones through our products made with real, fresh ingredients.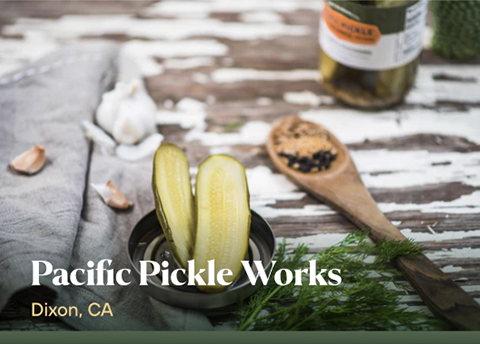 Since 2001, Bradley Bennett has been making his spicy blend of pickles for friends and family from his kitchen in Santa Barbara, California. Now he has created Pacific Pickle Works so that you can enjoy them too!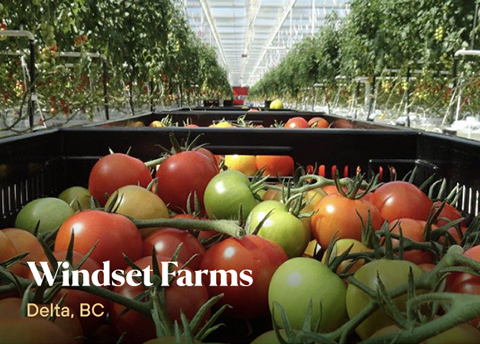 Using state-of-the-art technology, responsible growing practices and a gentle hand, Windset Farms® has been delivering fresh produce to consumers for over two decades. Beginning small with a simple bell pepper, we've grown into one of North America's largest sustainable suppliers of naturally grown produce. With greenhouses in Delta, BC and Santa Maria, CA, we ship premium quality tomatoes, cucumbers, peppers and specialty produce across the globe, year round.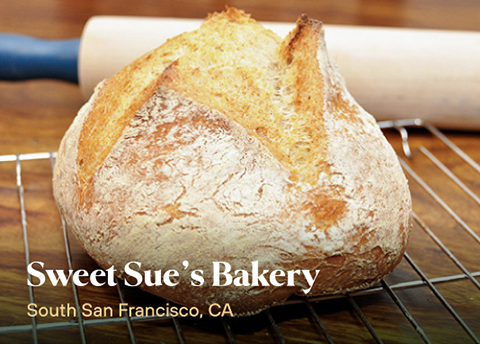 Sweet Sue's Bakery takes pride in our European-style pastries and croissants made only with 100% real butter. All our products are pre-proofed, egg washed and ready from the freezer straight to your oven. Doing business in the San Francisco Bay Area since the nineties, the croissants, danishes, bear claws, pastries, and other baked goods from Sweet Sue's Wholesale Bakery are made with only the finest quality ingredients and are favorable among chefs all over Northern California, the United States, and Europe.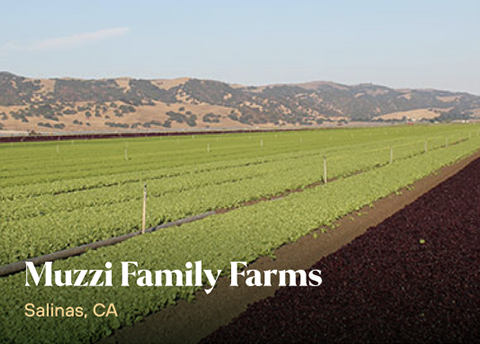 The Muzzi Family has been involved in the agriculture industry on California's central coast since 1964 when Dominic Muzzi Sr. and his wife Martha began growing fresh vegetables in the Moss Landing area. Through the years, Watsonville Produce and Blue Ribbon Frozen Foods, LLC relied on its co-pack relationships with other shippers for the bulk of their sales volumes. In 2012, the family decided to expand again, and Muzzi Family Farms, LLC was formed to sell fresh and frozen produce processed by the family businesses.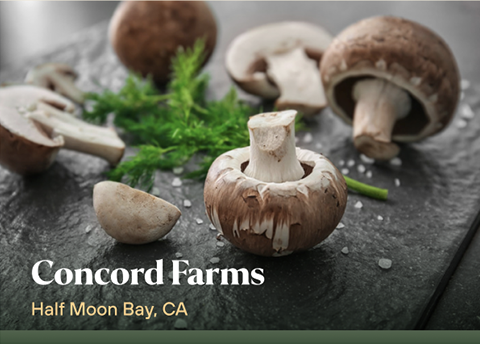 Our story begins in 1987, when we opened as a small mushroom farm in Northern California. Today, we are one of the largest growers and importers of gourmet mushrooms, supporting the growing popularity of mushrooms and various specialty vegetables in restaurants and on dinner tables across the country.